The Process Behind Sealoc's Weatherproof Outdoor TVs
The Process Behind Sealoc's Weatherproof Outdoor TVs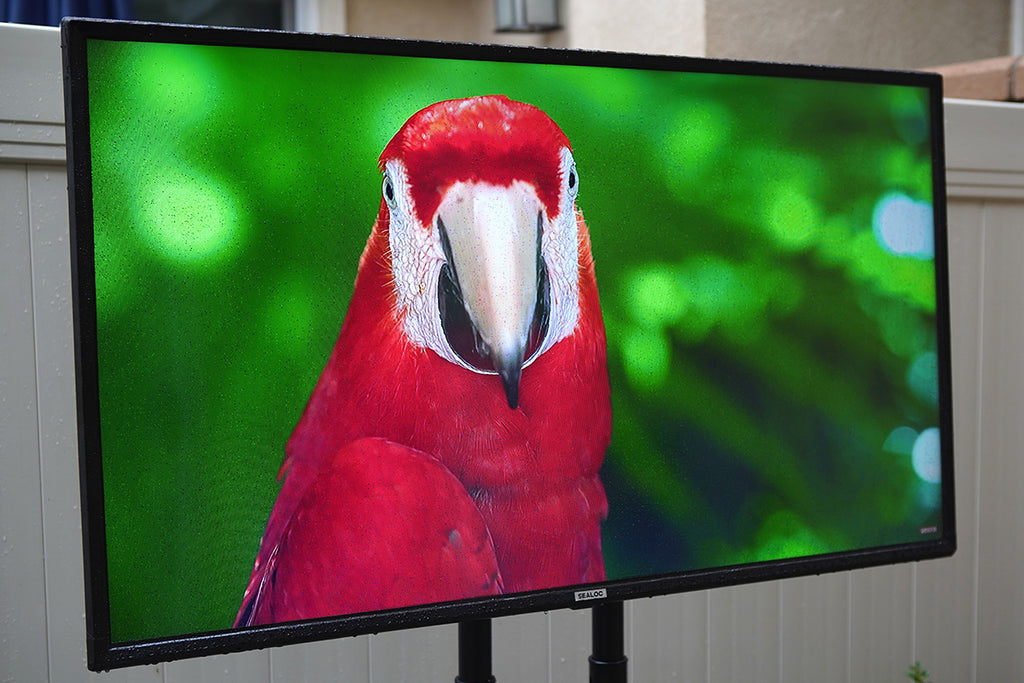 The only thing that will stop you from watching a Sealoc outdor TV is your ability to withstand Mother Nature's harsh conditions… 
What makes Sealoc TVs one of the best outdoor TVs in the world?
"There is really no magic about it - it is merely patent technology and attention to detail" 
Every Sealoc TV uses its own patented formula and process making every TV completely weatherproof. A rare Nano-Coating formula used by NASA and the military coats the circuit boards before a protective body is wrapped around it and weather sealed. 
The Sealoc TV is designed as an All Weather, All Condition TV. The patented formula Sealoc uses is IP68 rated, meaning that Sealoc TVs are backed by an international standard and deemed "fit enough to withstand dust, dirt, and sand." The IP68 Rating continues to state that Sealoc TVs can be "resistant up to submersion levels of 1.5 meters underwater, for thirty minutes". (dont ever try to submerge your outdoor TV or any electronics in water)
It's safe to say that if your Sealoc TV is submerged up to 1.5 meters of water above your wall mount or stand, you most likely won't be watching it - and should probably leave town until the tsunami clears out. 
While competitors are using a short-term spray, the Sealoc TV - after being coated in the Nano protectant - is cooked in a pressure oven-baked shut, so to carefully seal the engineered protectant on to the TV's circuit boards. 
After the Sealoc Internal Circuit Boards are harmoniously connected and built to endure, you can choose between two models:
Coastal Series:

A fully weatherproof, all condition external cover that is 100% sealed shut. It comes with a UV-protected, waterproof material that wraps the outside of the TV, the power connection is sealed permanently and fastened precisely to the back of the TV.
The ports on the back of the Sealoc Coastal Series are manufactured with waterproof material that covers them, therefore connections never get damaged.
Lanai Series: This series is the same when it comes to the technical specs and how it's built internally, the only difference here is the external cover. The Lanai Series is built to be used under patio covers.
Both the Lanai and Coastal Silver Series are created to withstand harsh conditions. Put to the test, they will endure!
Each Sealoc TV comes in sizes from 43" to 75". Regardless of the size, they are built with LED panels, project beautiful 4k Resolution with Active HDR, have brighter images for outdoor use in the toasty sun, maintain crystal clear audio (without extra plugins) and are smart TV's. 
All of the Sealoc Series comes with a 3-year manufacturer's limited warranty and are built with only high-quality smart components!
To see a Sealoc TV be unboxed, assembled, and put to the test, watch this video below… You won't believe it until you see it!
Discover more about AllWeatherTVs by clicking this link and getting in contact with a service provider! They will answer all your questions and will be able to see if the Sealock is right for you:
sales@allweathertvs.com