Sealoc Lanai Series (for covered patios)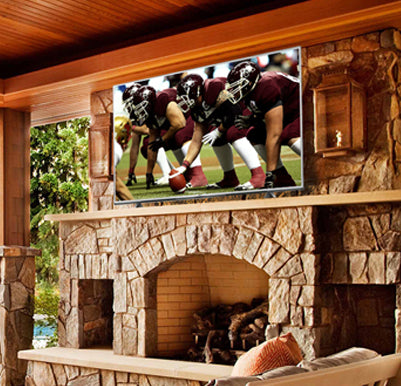 This is our selection of Sealoc Lanai Series Outdoor TVs. The Sealoc Lanai series TVs are made for use under a covered area. The inner circuit boards are treated with Sealoc's patented nano-coating technology but the exterior is not sealed shut like the Coastal Series TVs. 
Protected From:
EXTREME TEMPERATURES
HIGH HUMIDITY
SALT AIR
Tip for choosing the right Outdoor TV:
Will you be mounting the TV in an area that is in full sun, partial sun, or full shade? - The brighter the TV, the more expensive they get. 

The brightness of outdoor TVs is measured in "nits". The more nits a TV has, the brighter the picture will be.

Does your outdoor TV project require a special connection like RS232C? 
Sealoc Lanai Series (for covered patios)
There are no products in this collection.