Sealoc Coastal Series (Full Sun)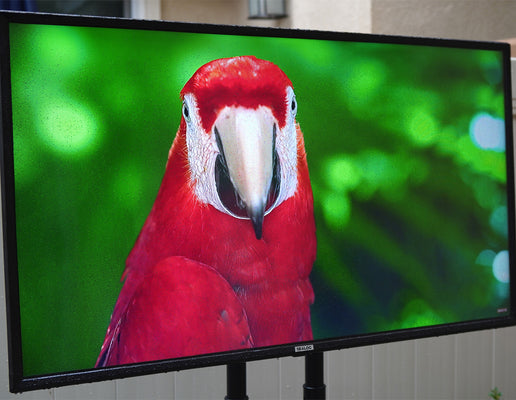 This is our collection of 4K Ultra High Definition, fully weather-proof outdoor Sealoc Coastal Series TV's.
Here are some tips to help you choose the right Sealoc Coastal Outdoor TV for you!
Will you be mounting the TV in an area that is in full sun, partial sun, or full shade? - The brighter the TV, the more expensive they get. 

The brightness of outdoor TVs is measured in "nits". The more nits a TV has, the brighter the picture will be.

Does your outdoor TV project require a special connection like RS232C? - Models like the Samsung Q80A and the Samsung QN90A both have this connection.
Sealoc Coastal Series (Full Sun)