Weatherproof Sonos Sub Gen 3 For Outdoor Use!
Weatherproof Sonos Sub Gen 3 For Outdoor Use!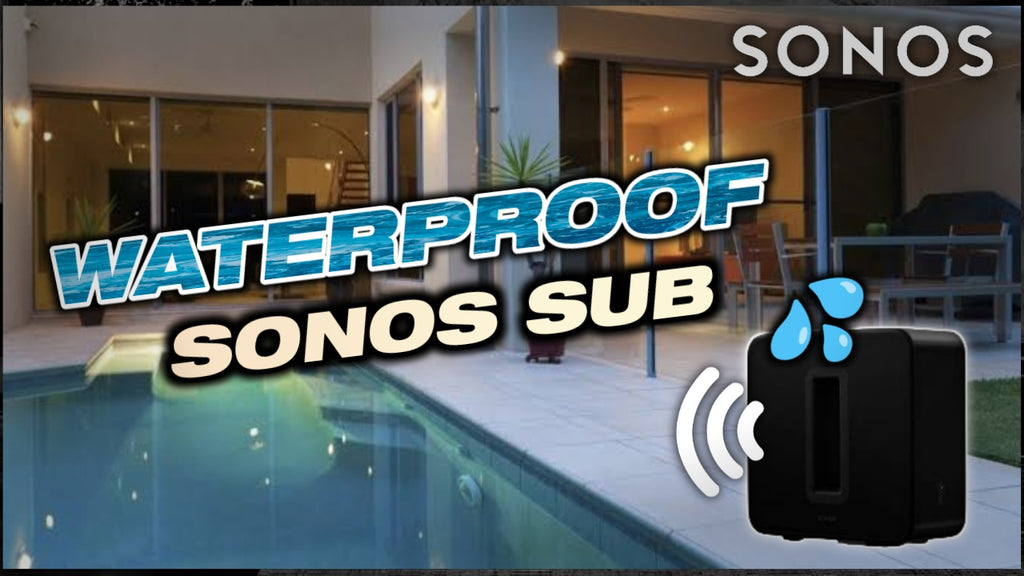 Can you leave a Sonos Sub Gen 3 outside? 
We have been asked quite a bit, "Do we sell an outdoor Sonos Sub?"... Well, our answer has always been "No". But, as of now, we now sell an actual weatherproof Sonos Sub Gen 3 than you can leave outside 24/7!! 
These Sonos Subs that we sell on our website are rebuilt for outdoor use by a company called H2O Block here in the United States. H2O Block is a company that specializes in making electronics to be waterproof. 
Adding this outdoor Sonos Sub Gen 3 to your outdoor Sonos system will enhance the bass of your Sonos speakers and soundbar. Remember, you are outside. So you have less walls and areas for sound to reflect and bounce off of. 
Fully Protected From:
Rain
Salty Air
High Humidity
Corrosion
Watch This Video About the Outdoor Sonos Sub Gen 3
Space & Military Technology
H2O Block uses a patented nano-coating formula, technology, and process to make these Sonos Sub speakers to be pretty much waterproof. **Please don't ever submerge or mix any electronics with water.** This same nano-coating technology has been used by NASA and Military for years to protect sensitive electronics that are fully exposed to harsh weather conditions. 
Ever wonder how the military can use a laptop in the pouring rain? It's because all of the laptop's components are nano-coated with a special formula and process like these Sono Sub Gen 3 speakers by H2O Block.
Enhance Your Backyard Sonos System 
On these weatherproof Sonos Subs, the bottom port-hole does get covered and blocked so that water doesn't pool up on the bottom of the Sonos Sub when it rains outside. Even though the bottom port is blocked off and protected, this Sonos Sub Gen 3 still sounds the same as a regular indoor Sonos Sub. Pair this up with your outdoor Sonos Arc or outdoor Sonos Beam and you will have no regrets!
 If you have any questions about the Outdoor Sonos Sub Gen 3 that are for sale on our website, feel free to contact us via e-mail, live chat, or phone!