Weatherproof Outdoor Sonos Arc Soundbar ??
Weatherproof Outdoor Sonos Arc Soundbar ??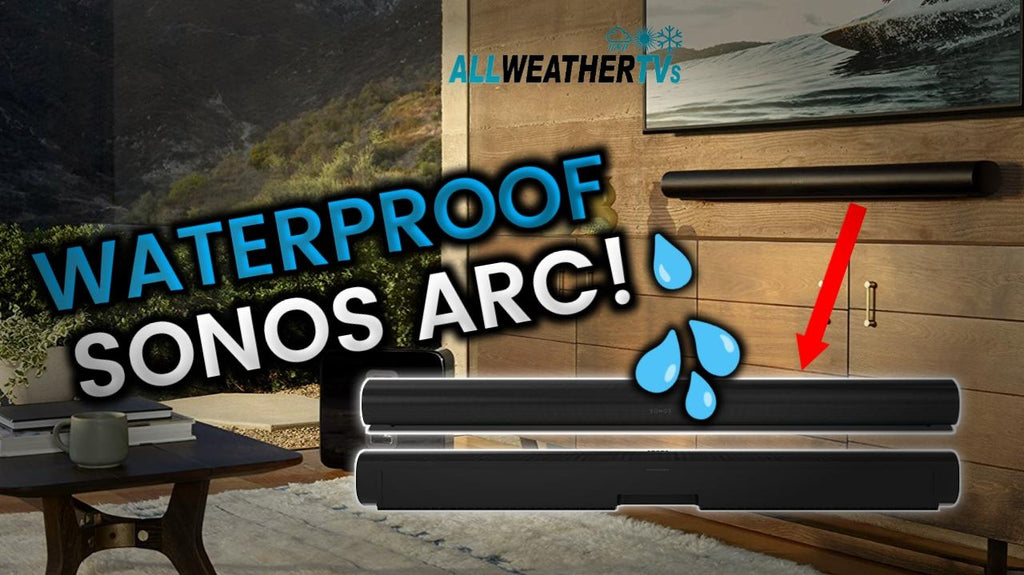 If you already use Sonos products indoors, then you probably already know how beautiful their speakers sound. Now imagine being able to use and leave those products outside 24/7. Well, we just added another custom weatherproof Sonos product to our catalog. Its the Sonos Arc soundbar!
We have been selling many weatherproof Sonos Beam soundbars and Sonos One speakers over the past few years and lots of folks have asked about the Sonos Arc soundbar. We now sell Sonos Arc soundbars that have been made weatherproof by a company called H2O Block here in the United States. H2O Block is a company that specializes in making electronics to be waterproof. Yes, I said it. WATERPROOF!
Watch Our Demo Video
 Outdoor Sonos Arc Soundbar by H2O Block
H2O Block uses a special patented Nano-coating formula and process that protects these Sonos speakers from rain, high-humidity, moisture, salty air, and corrosion. This same technology is what's used by NASA and the US Military to protect sensitive electronics from harsh weather conditions.
If you have any questions, please feel free to leave a comment underneath this post, or you can write us an email!